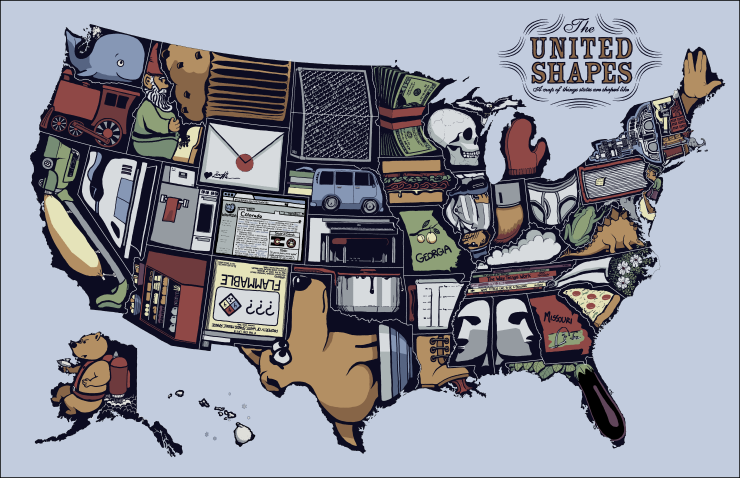 Most of the time I try to space out examples of maps in comics from
Randall Munroe's
XKCD
because there are so many that I could devote an entire month to just those and then everybody'd get sick of them.
But
today's XKCD
is simply begging to be highlighted on today's post. I mean COME ON!
At
the actual webcomic
, hovering over the image reveals this additional message in the "title-text":
"The eggplant is in something of a flaccid state."
Also, do check out the side-splitting hilarity that is the
detail on the Wikipedia article lampooned in Colorado
: